Innovative Business Solutions
IBS
Innovative Business Solutions (IBS) offers consultancy, advisory & software development services for business solutions.
IBS is a vendor & technology-independent solution provider focusing on delivery per customer's vision and requirements and by incorporating practical international standard methodologies.
IBS key value add is bottom-line oriented by IT-enabling client's environment to (1) improve productivity, (2) reduce cost and (3) assure transparency and sustainability.
IBS core consulting services include
Technology Solutions
IT and Smart Environment
Environment Automation & Digitization
Business Process Modeling
Custom Application Development
Program Management
Delivery Management
At IBS, we balance our delivery process with maturity and innovation. We continually reinvent ourselves to ethically serve our clients by providing the best-in-class service coupled with resources well trained in best practices.
We will ensure that your programs meet your requirements, your budget, and your desired timeline. We provide clients with our comprehensive consulting services in line with their business goals to make sure that they achieve competitive advantage.
From business strategy development to framework deployment, we are committed to helping customers quickly realize quantifiable business value and achieve sustainable return on investment. With an encompassing view of strategy, resources, processes, and technologies, we work with corporations to grasp their unique business needs, and to develop and implement practical automation solutions.
Clients benefit from our tradition of knowledge sharing throughout each engagement. They also value our responsiveness, dedication and real desire to help them meet, and often exceed, their goals. The most rewarding consulting programs begin with our respect and understanding of our client's corporate culture and result in our customer viewing IBS as an extension of their organization, and ultimately a trusted advisor. We strive to create long-term relationships between our clients and our employees.
By adapting new creative and innovative technology driven approaches, we are better able to serve as valuable business and IT partners to our clients and to create a strong and challenging environment for our employees.
Our clients are the major players in their industries in the Kingdom Of Saudi Arabia. As a local company we understand our clients' needs and drive to fill the gaps and create the best local value coupled with the best global skill set. Our understanding of our clients requirements covers both culture and business domains.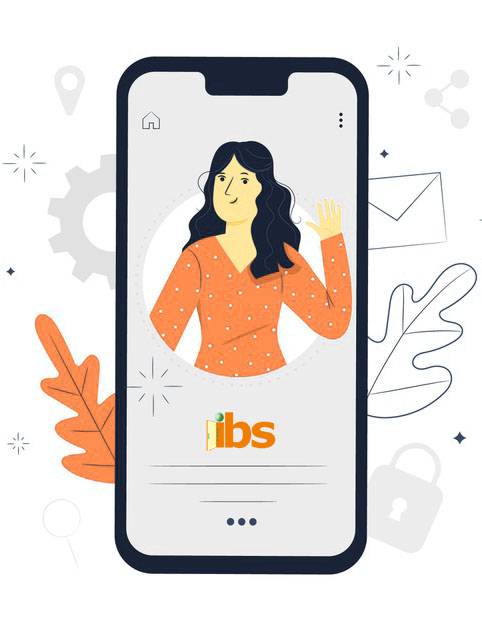 ORGANISATION
IBS is an independent local establishment founded in 2005 for primary networking and IT solution provider in which evolved to technology, process, business and management advisory firm providing IT based end to end technology solution including both IT HW and SW Development, solution design, implementation, integration and support. IBS has business partners in various focus oriented fields, especially in software oriented solutions.
IBS is a private establishment based in Jeddah and focus on two main Business Units, Technology consulting, including smart environment and software and applications development and integration and Management/Business Consulting including Business Process Modelling, Risk Analysis, Transformation and Standardization. It has 29 consultants/engineers/analysts at various levels and expertise. It has over 115 years of combined experience in which over 50% is international experience gained from U.S., B&H, Spain, Australia and Canada. IBS is a local Saudi company with international experience and standards.
LOCATIONS
IBS head office is in Jeddah, KSA with business affiliates spread all over the world
Dubai, UAE
Sidon – Lebanon
Sarajevo – B&H
Dallas, TX , USA